Respect Our Soldiers. Remember their Sacrifice. Finally, Bring out your True American Colors for your home with my canvases!
Made in the USA, 100% Satisfaction Guaranteed, Fast 3-5 Day Shipping & Price Match Guarantee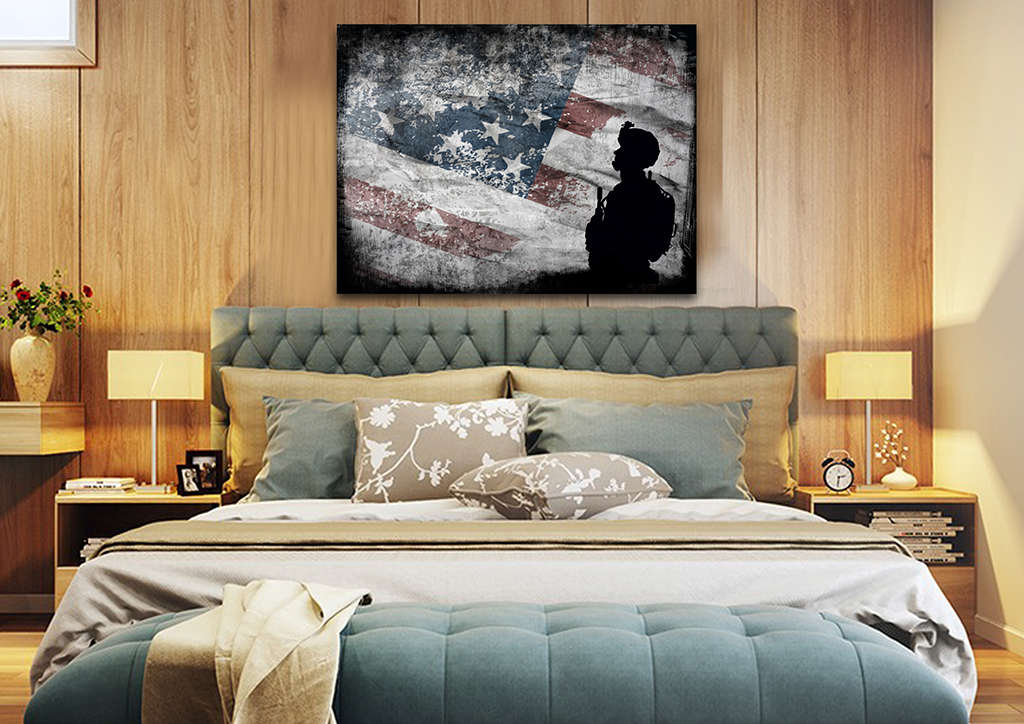 You are a Patriot. You Love our Country. And you support our brave men and women in arms.
Flying our flag, is the best way to Thank them for their service.
But are you looking for something different?
Look, at that big empty space in your room. Imagine this canvas there. Your room will feel stronger…patriotic..and YOU will feel PROUD.
It's a true show of patriotism. Honoring the brave soldiers who sacrificed their lives- to protect our liberty and freedom.
Is there a better way of showing your patriotism than hanging this art on your wall?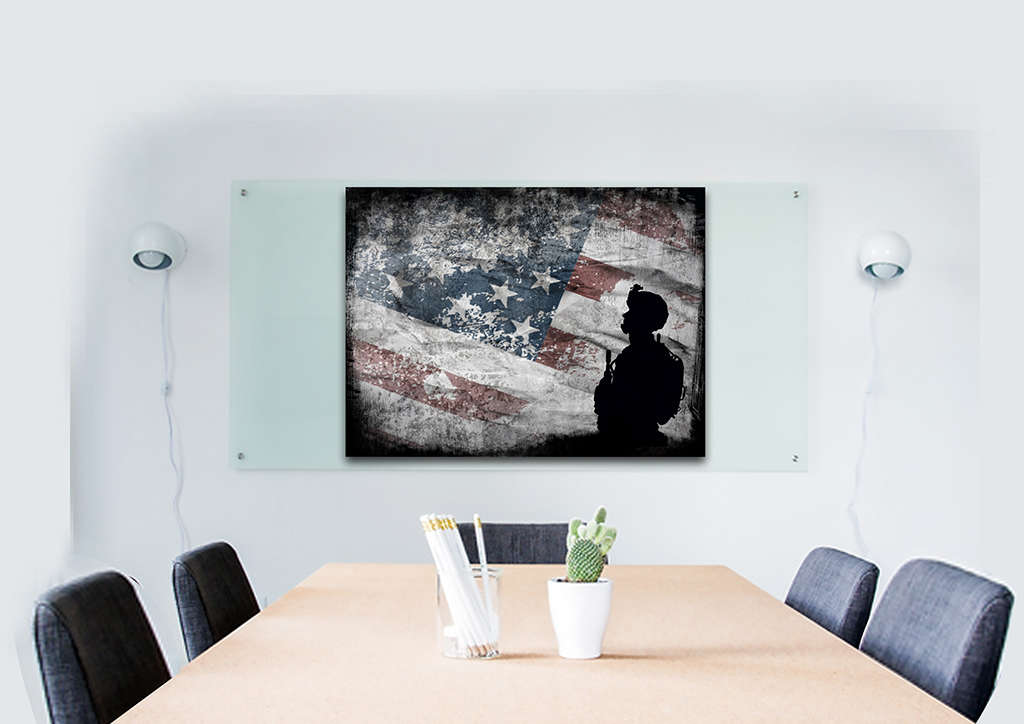 The Story Behind This Art
I created this because I wanted to show a brave soldier looking up, looking for our flag to protect. To me this represents freedom and strength. He looks up because he knows he is part of something good. Something larger than himself. But he knows he is part of it and willing to protect it.

You'll notice that most (if not all) my art uses the rustic American flag as a background. Our flag has survived battles, soldiers have fought & died for our values and it represents so many important things that for every person it has a much deeper meaning.
Because of this, I want my customers to feel proud when they showcase this art in their homes.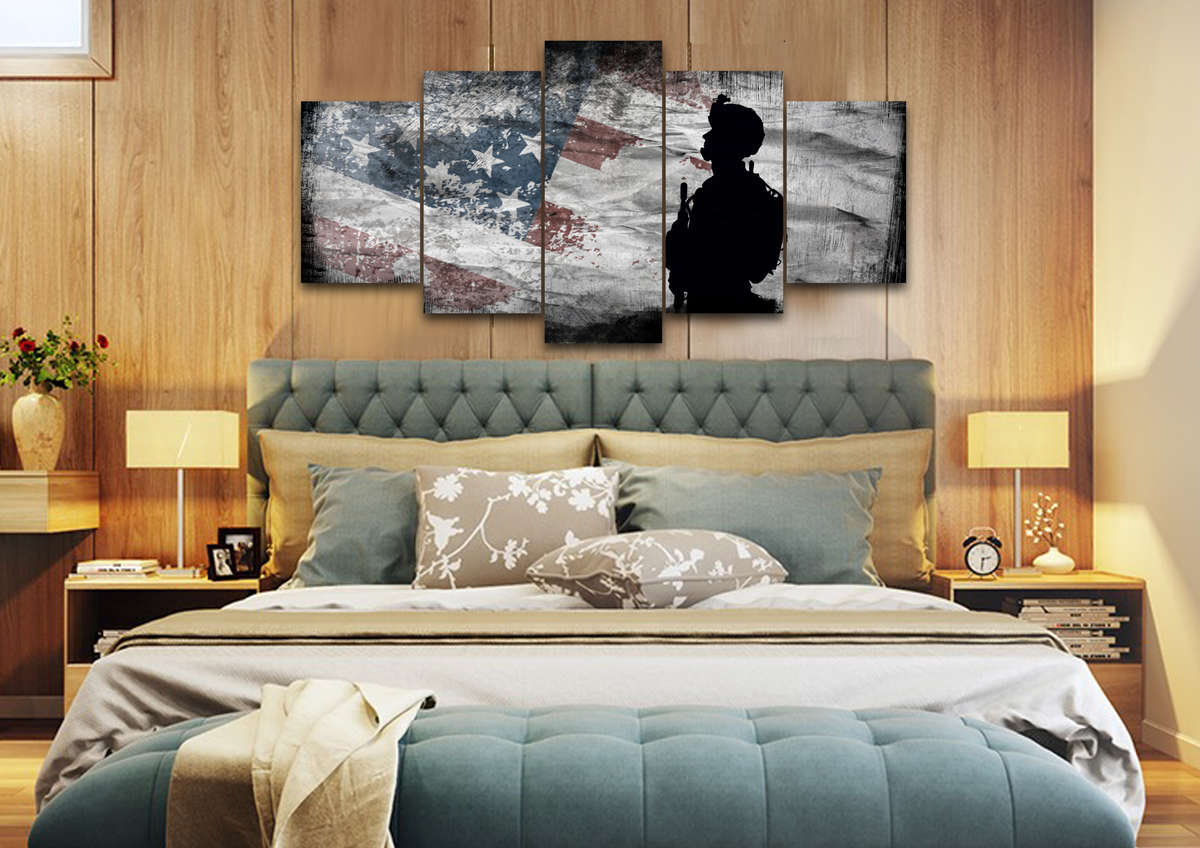 Feel proud everytime you see this. Your friends & family will love it. And it will express your patriotism in a fresh, stylish and modern way.
or…
Imagine this as a gift for your son or daughter (boyfriend, girlfriend or anyone else) in the military. Their reaction will be priceless.
Sure, you can hang some pictures or a cheap poster. But NOTHING will look as good as this canvas.
Continue reading if you want to learn about how we make it.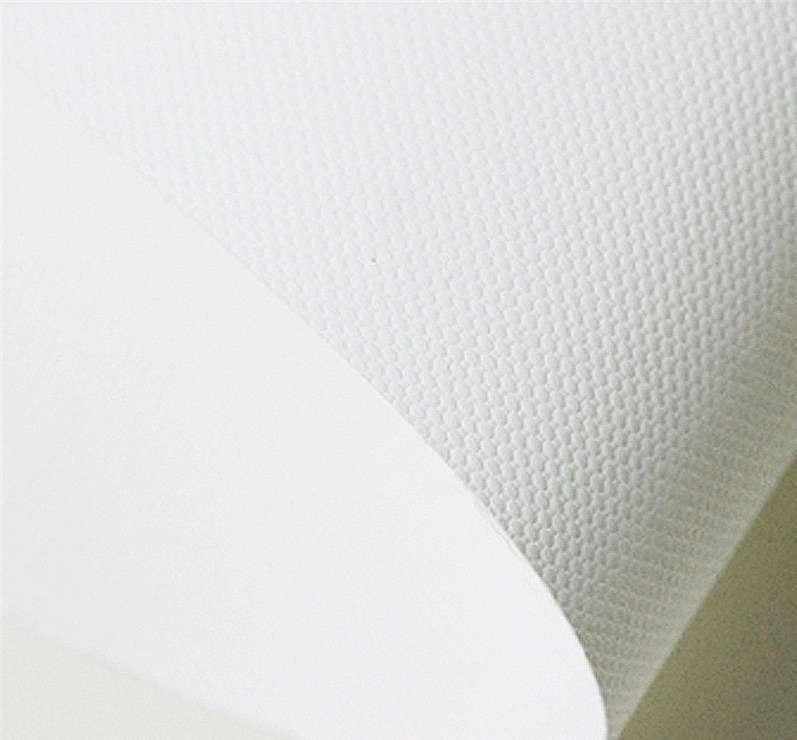 Built to last. I use heavy, durable cotton instead of paper. Once used in tents and boat sails, it's really strong. I decided to spend a little more and chose the best cotton. It's tightly woven- making it waterproof and windproof. But that's not it.
After it's created, I let it dry for 24hours. Then my team double coats it with Lustre Laminate against Scratches, UV, Dust, Water and Mildew Resistance. You can also hang them in semi-humid places like the bathroom (but please no pool's or saunas!).
Paper Tone: Natural Warm White
Weight: .4kg / .88lbs
Thickness: .06mm
Material: Canvas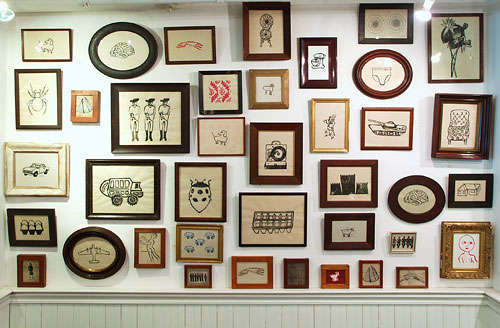 Here's a problem. Traditional framed art is classic. You see it everywhere and there's nothing wrong with it. But I think that's the problem. It's "traditional."
And I don't need to bring up other problems like matching the wood of the frames to your furniture, the glare from the sun or it's heaviness. But I have a solution.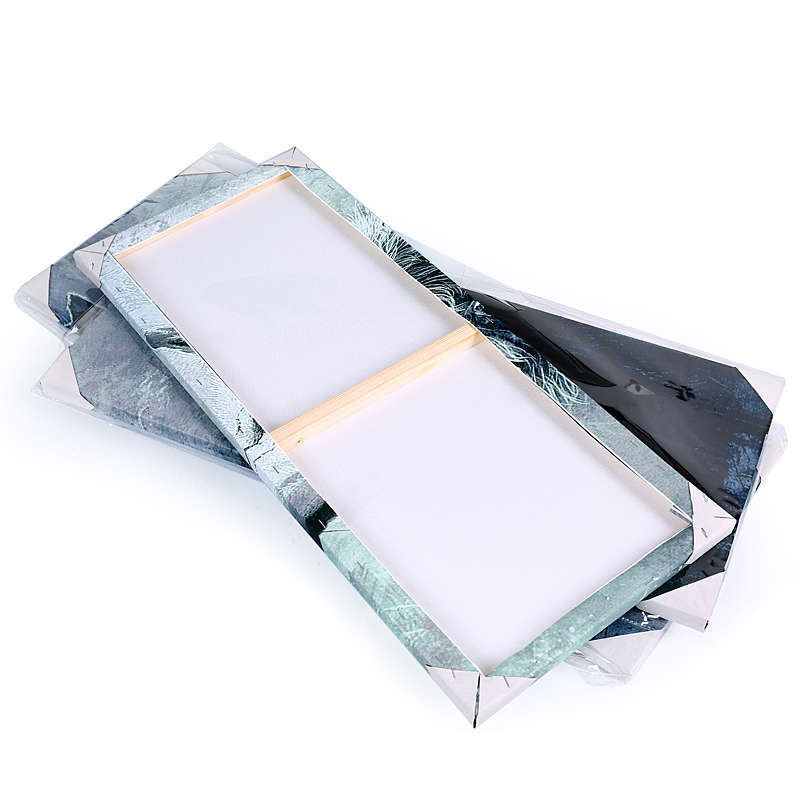 No cheap materials. I don't use folded cardboard or cheap boards. The canvases are stretched onto heavy-duty solid pinewood frames with raised corner edges. The width is 3.6cm or 1.4 inches and very light to carry and easy to store. You just need small screws to hang them up.
Weight: 1-3kg / 2 - 6lbs (Depending on size)
Frames: 3.6cm / 1.4 inches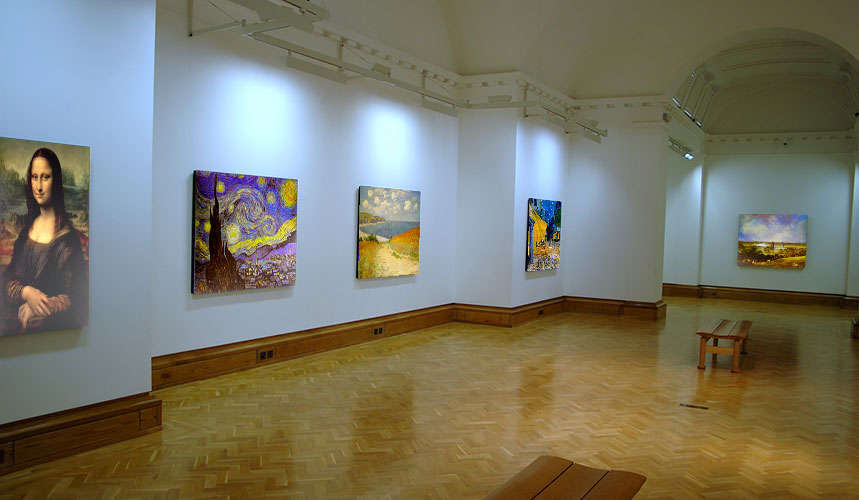 They are gallery wrapped. It means we copy the outer edges of the canvas and "flip" them to create a mirror look.
I love and use this gallery wrapped look because it gives a 3D, Floating effect. Even famous galleries do this.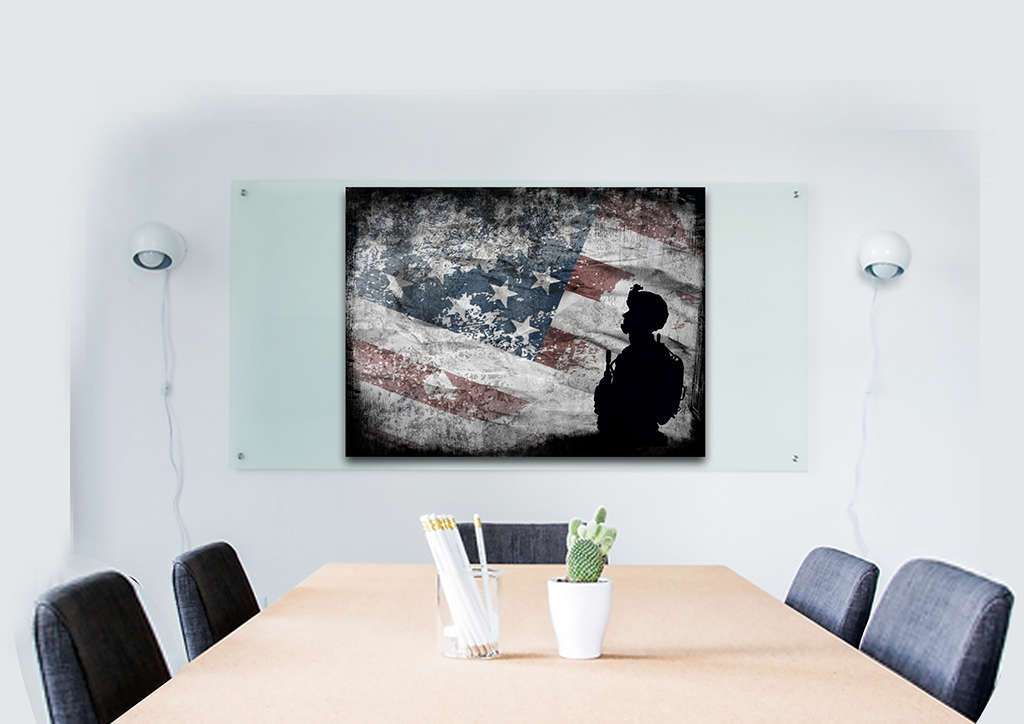 Unpack it, hang it up, step back and enjoy.
Show your friends and family and ask what they think. If they don't like it, feel free to return it for a full refund.
Hang it in the dining room and feel the difference. Dinner with the family just got brighter.
And the best thing?
I believe my wall art is something you can admire for years to come.
If for any reason you are dissatisfied, you can return it for a full and immediate refund of your entire purchase price. You can't lose.
If it's damaged, I'll replace it for free. And you don't have to send it back to me.
Also there are no hidden taxes or shipping fees. But if you see it at a lower price, I'll match it and give you an extra 5%. That's how serious I am about my canvases.
Sizes are in Inches and Centimeters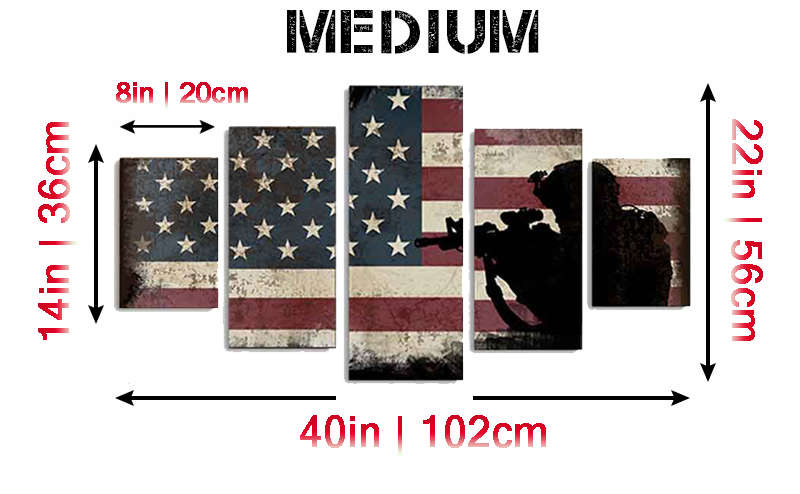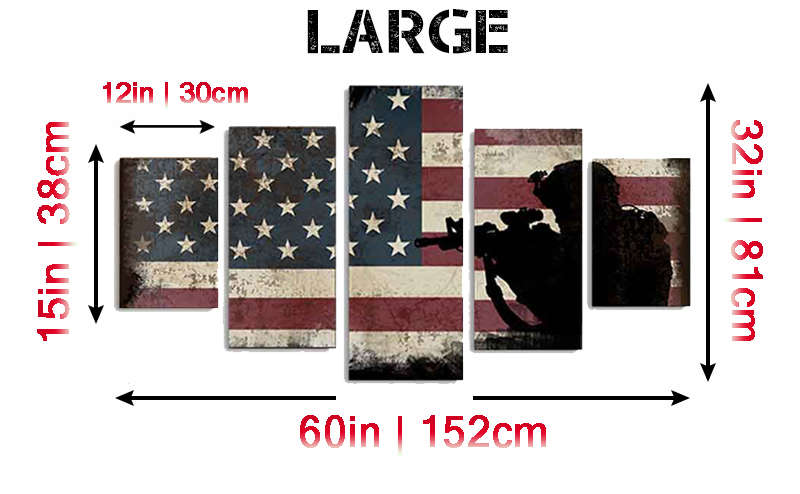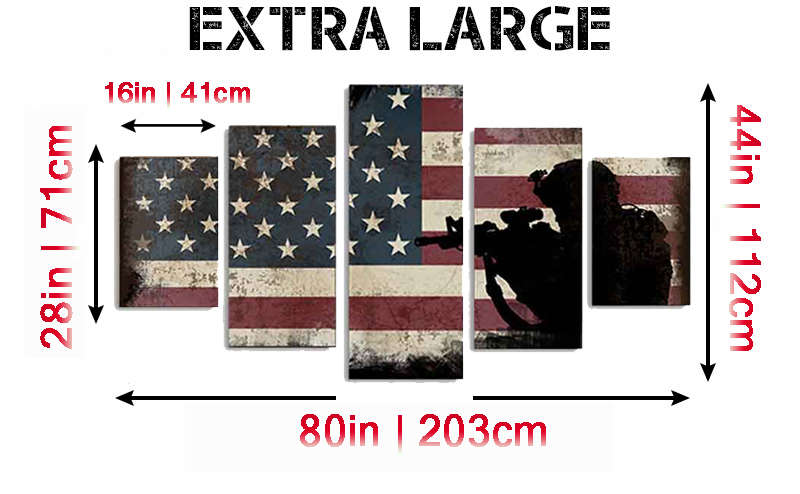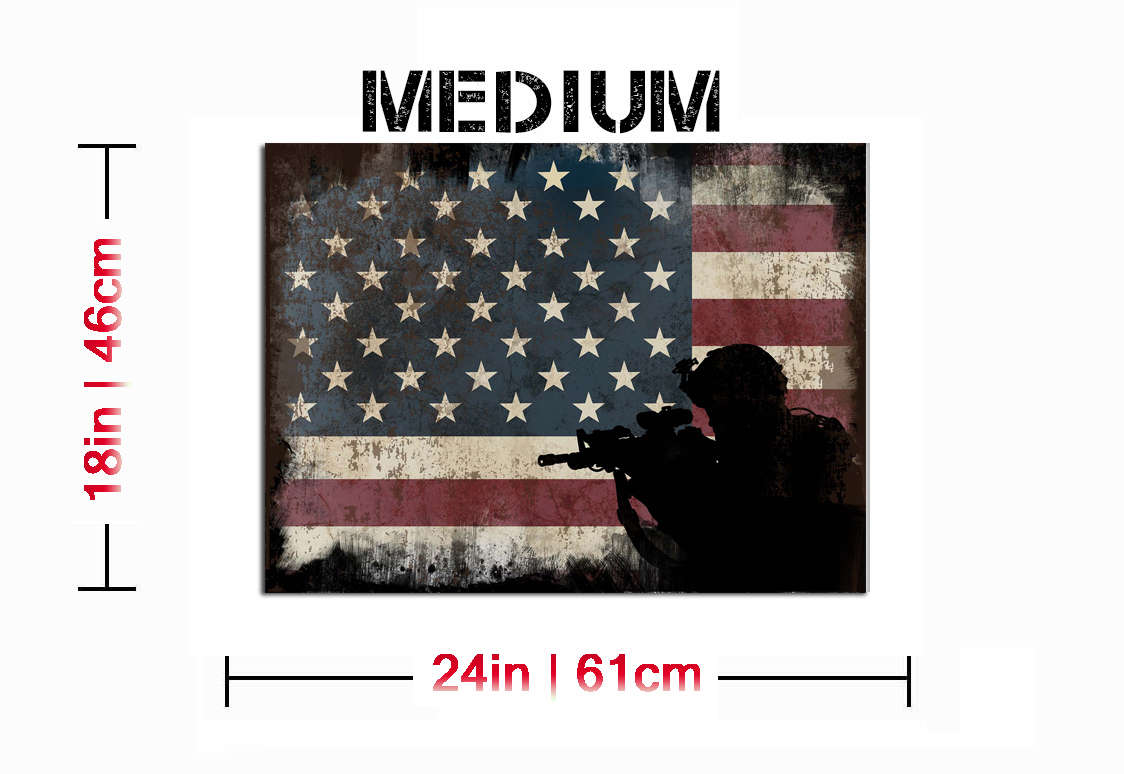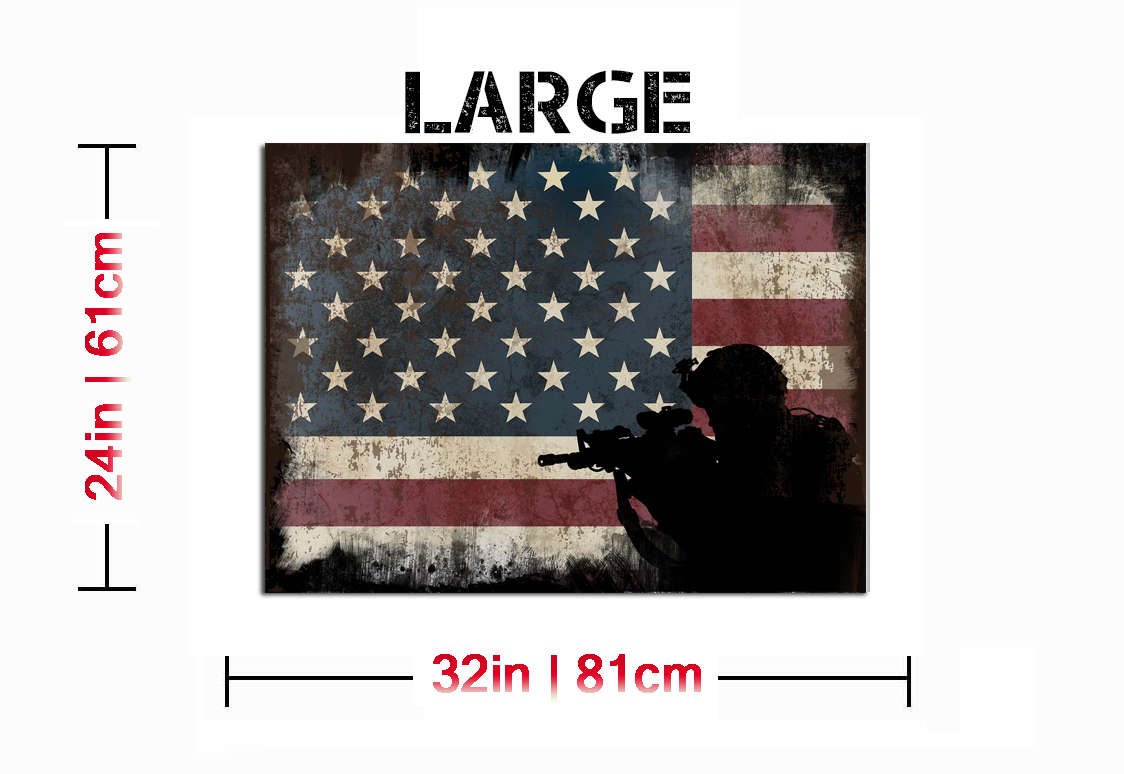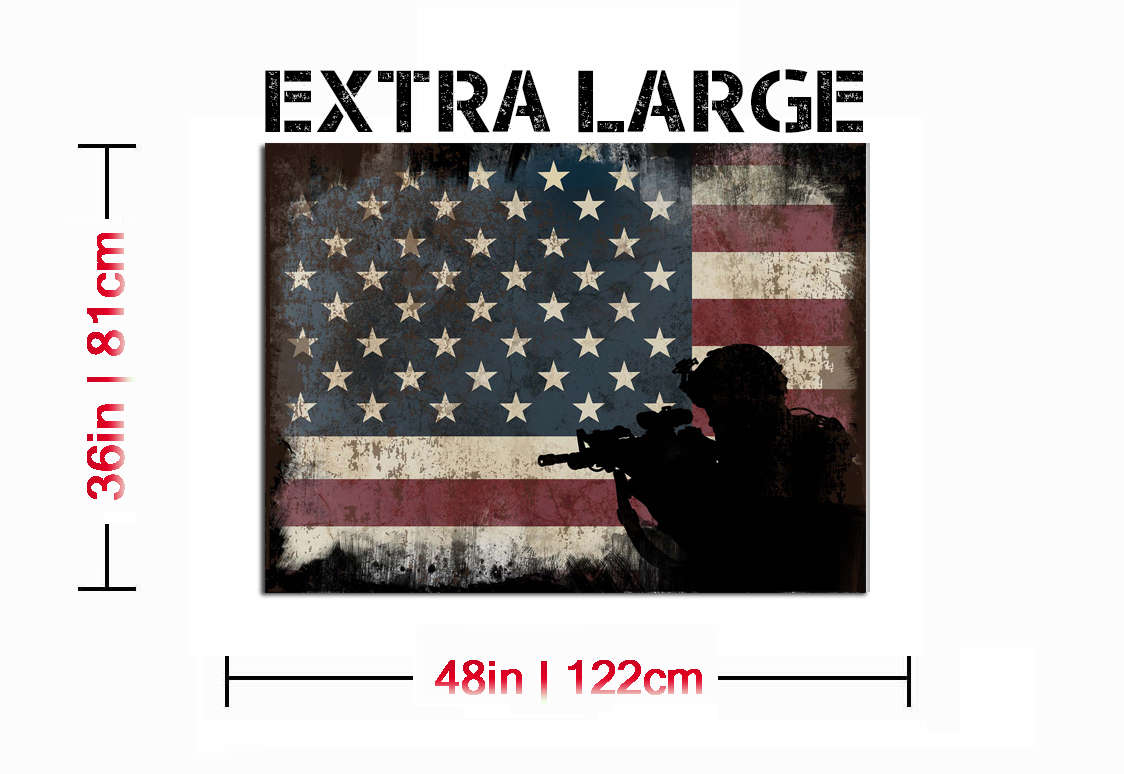 Shipping / Damages / Refunds
Answers to questions you might have. You can also read my FAQ
here.
Q. Shipping Times?
A. All my canvases are
Made in the USA.
Shipping takes 3-5 business days (or sooner if you are on the East Coast) as its coming out of Florida.
Q. Can I add a badge, patch, quote / saying, etc on the canvas?
Ofcourse! Please email help@edgypatriots.com so we can talk about what you want.
Q. Damaged during shipping?
A. All canvases are packed carefully with corner protectors and individual wrapping per panel. But in the case of damage, please don't worry. Send me pictures of the damage to help@edgypatriots.com and I'll send you a
free
replacement immediately.
Q. I want a refund
A. No problem! Please email me and I'll process it within a day.
Q. Is it safe to order from you?
A. We use state of the art Anti-fraud detection and protection software. The Norton Shopping Guarantee delivers free protection for shoppers. Up to $10,000 Identity Theft Protection and a $1,000 Purchase Guarantee.
Q. Can I talk to you?
A. Sure call me toll free at
1
(888) 963-8432 or help@edgypatriots.com
Listen: I want you to feel comfortable enough to place your order right now. That's why I am staking my reputation with these 4 powerful claims:
1) I PROMISE that you will receive the lowest price possible. We have an incredible price match guarantee + 5%. Find it cheaper? We'll match that price and give you an additional 5% discount!
2) I PROMISE that everything that was said here is true. Your wall will look great and you will feel great too! Go ahead and order this wall art. If you don't love it, we'll refund your money immediately. (Honestly, we know you'll love it!)
3) I PROMISE there are no additional costs. Free Shipping and No Taxes!
4) I PROMISE that we live and breathe by our motto of providing excellent customer service. We are here to help you anytime you need!
To sum it up, here's WHY you should buy from us:
An amazing price match guarantee + 5%.
Free shipping & Fast 3-5 Business Day Shipping
100% Satisfaction Guarantee
Excellent customer support: we are only one phone call away from you… and always looking for the way to help you
Sizes listed in "in" and "cm" for our international customers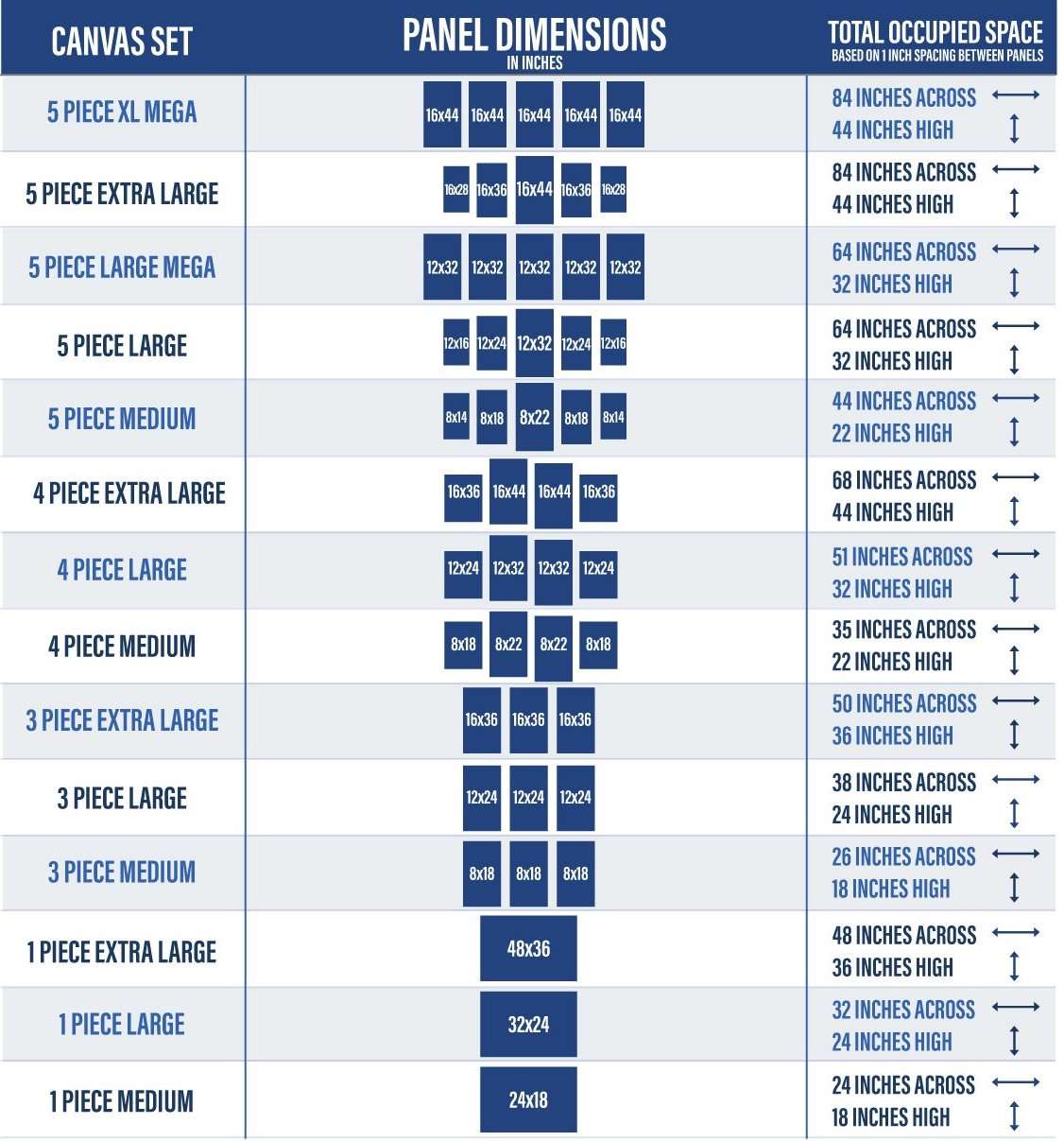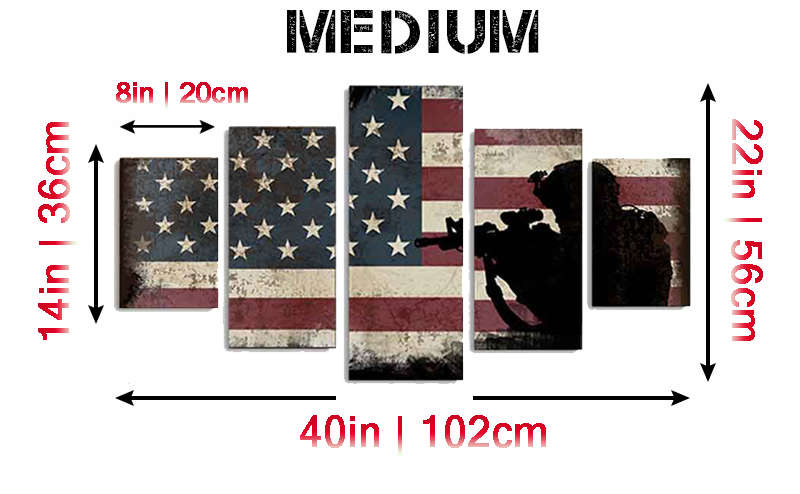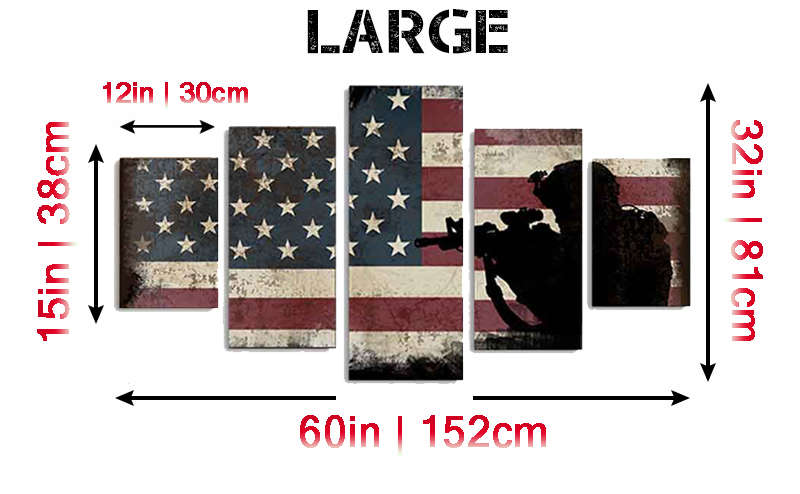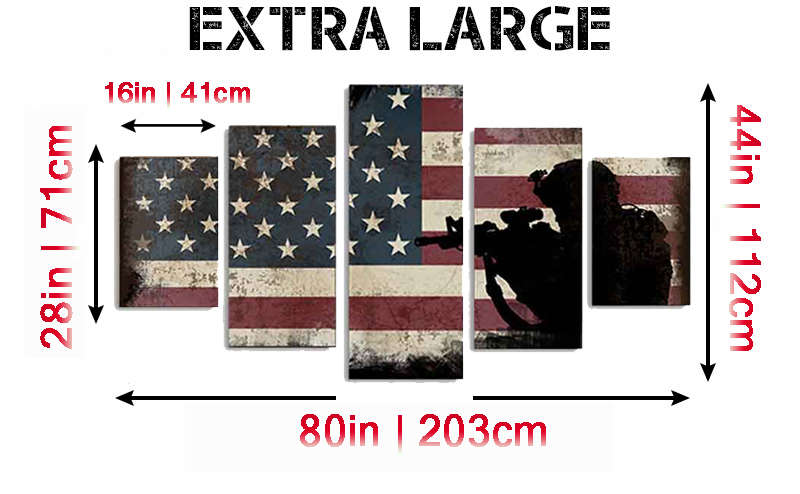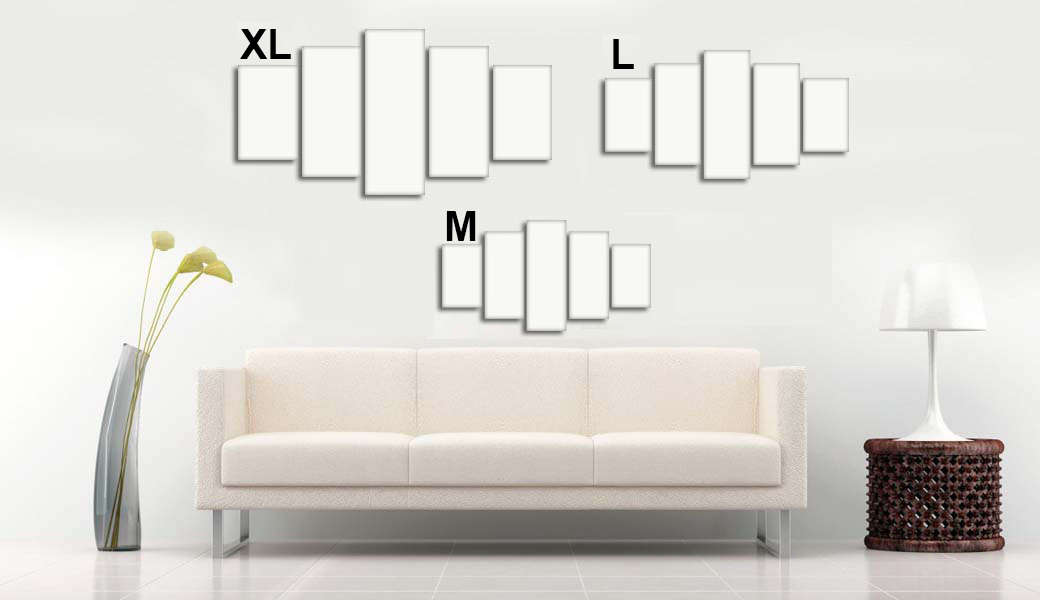 Sizes listed in "in" and "cm" for our international customers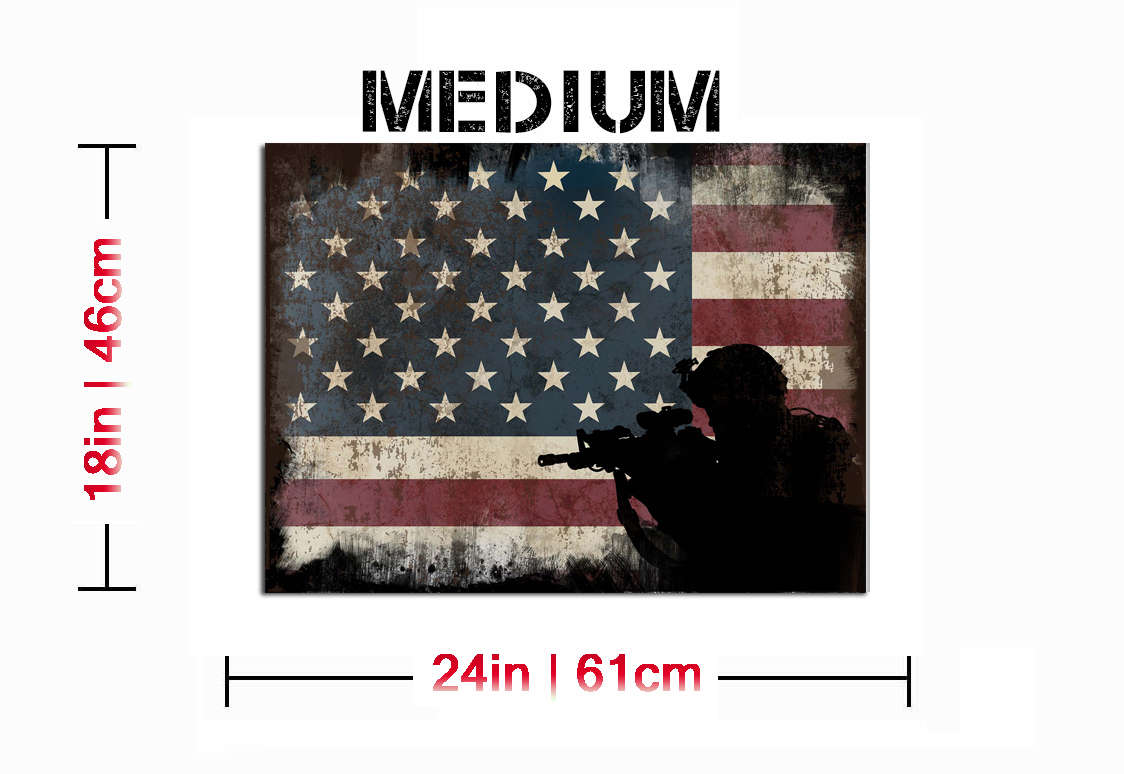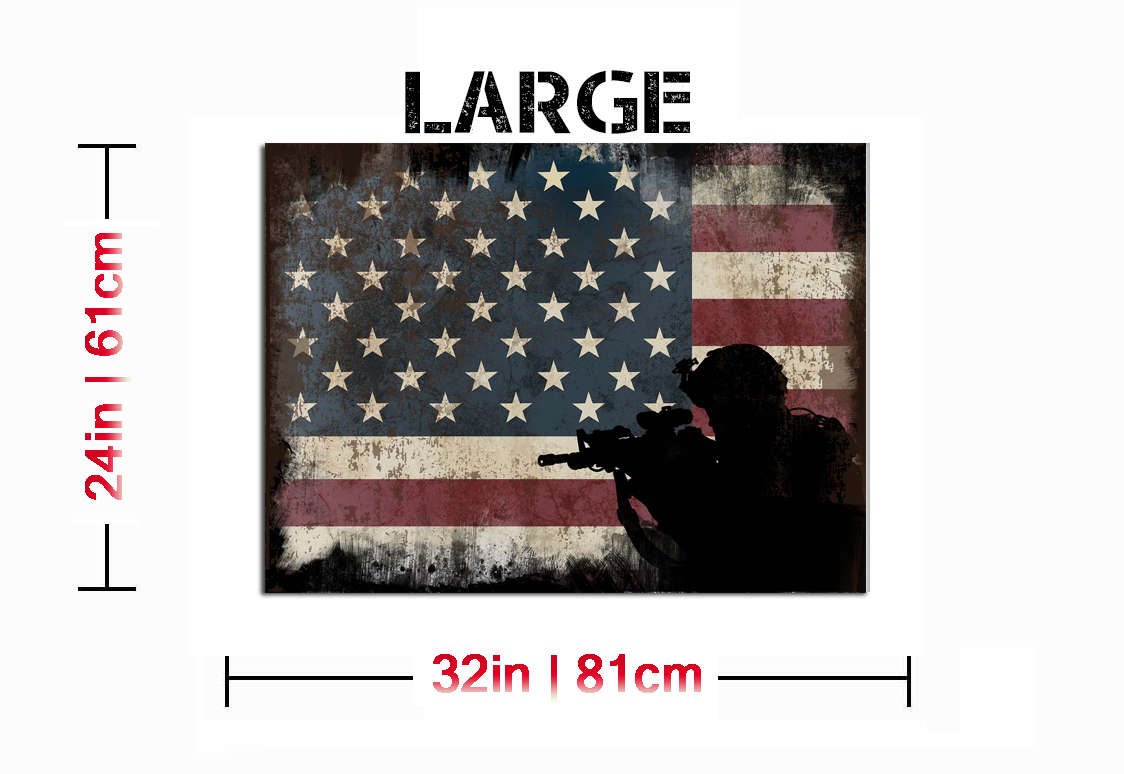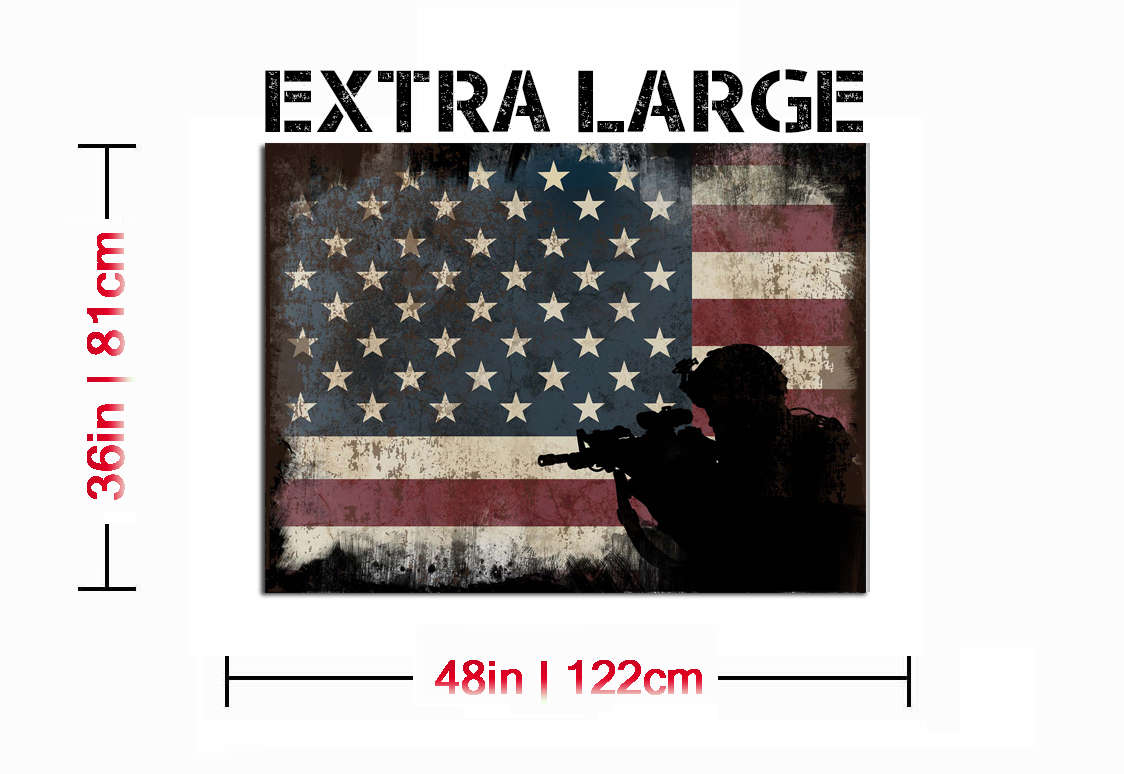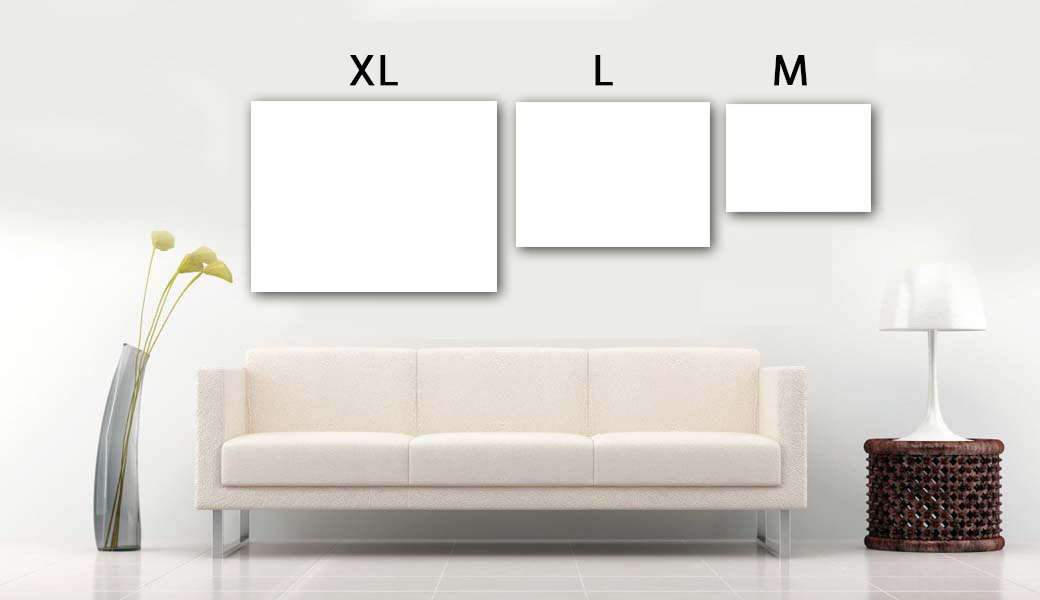 Shipping & Processing Times:
US Customers: 
| | |
| --- | --- |
| Shipping Method  | Fedex / USPS |
| Creation & Framing  | 3-5 Business Days |
| Shipping Time Frame | 3-5 Business Days |
| Total | 6-10 Business Days |

There is a maximum time frame of 10 business days for our canvases. Once your canvas is ready, you will receive a tracking number by email and keep you updated on your canvas shipping  progress. 
If you are ordering a 1 panel canvas, processing will be slightly shorter. From creation to delivery should take 5-9 business days.
Returns & Refunds
We pride ourselves on only offering the highest quality wall art, we know you will love them. Sometimes though, there can be situations where products need to be returned. We aim to help you get through those times as painlessly as possible.
We will replace any of our products that arrive damaged as quickly as possible.
Incorrect Delivery:
If we happen to send you incorrect products, we apologize in advance! Please call us as soon as soon as possible and we will deliver to you the correct art. This will occur at no cost to you.
Not Satisfied:
We understand that you expect the very best when it comes to buying wall art for your home. If you don't like it, return it for a full refund. No questions asked. We love what we do and it shows. Each and every canvas comes with an extra special ingredient: love. We are so confident in our work. That is why I offer all my customers a 100% satisfaction, money back guarantee.
Payment of Refunds:
Where a refund is necessary for any reason the funds will be transferred back to the original credit card or account that was used to purchase your order. Please allow 5-10 business days. 
We spend a lot of time making sure that we offer the best price online for all of our products. We also like to keep things simple.
If you find any of our products for sale anywhere else online we'll not only match that price, we'll beat it by an additional 5%. So not only will you get the best price, you'll also get an additional discount!
Making sure you get the best price online is easy;
Call us

 

and we'll sort the best price out
Email us at help@edgypatriots.com

 

and tell us which product and the price you think we should beat.
Keep in mind that we are talking about total price. We provide free shipping on all of our products regardless of price.
Call us today and get the best price online!
1. Can I use my own picture for the background?
Ofcourse! Please email us at help@edgypatriots.com with the image you want to use. We can then make a digital mockup (an example) of what the art would look like.
2. Can I add a quote / saying, badge, patch, etc onto the canvas?
Ofcourse, we can do any type of customization you want. Please email us at help@edgypatriots.com and we'll talk alittle bit more about what you want and will create a digital mockup (an example) for you.
3. What happens when I place my order?

These canvases are made to order and handmade. From creation, hand stretching and packing will take about 3-5 business days. Shipping will take 3-5 business days as it's coming from Florida. However during the holiday season it may take up to an additional week. 
4. Where are they designed or created?
Everything from the design, creation, materials, and even packaging materials are Made in the USA. Nothing is sourced from overseas companies. We took a hit on our profit margin but I take great pride in making American made materials that you will be happy to use. 
5. How are the canvases created? 
We make sure to avoid using cheap Chinese materials or products. Doing so, we had to sacrifice our profit margin but now our canvases look much better than what you see from companies who use Chinese companies. Our canvases are made from 100% cotton with satin finishing. It gives the canvas a nice shiny or glossy look when its on your wall or when light shines onto it.
The framing is all done by hand. We hand-stretch the canvas over a pinewood frame about an inch thick. It makes it seem as if your canvas is like a door into that scene because it pops out of your wall. This is the exact same method that museums and galleries use when featuring other artists' work.  This type of presentation is called, "Gallery wrapped"  :)
6. How long will it take to make (or receive).
All canvases are made to order. Meaning we don't keep any of it "instock". But it takes about 3-5 business days for creation, framing and packaging. Then another 3-5 business days for shipping (or sooner if you are on the East Coast) since it's coming out of Florida.
7. Oh No! My Canvas is damaged (or maybe a color issue, etc)
Please don't worry
. If there is anything wrong, I can and will replace the entire canvas or send you replacement panels. 
All canvases are carefully & individually wrapped with cardboard corners and bubble wrap, but if it was damaged during shipping, please send photos of the damage and I will send you a replacement for free. If there are coloring issues, please don't worry. I can replace or fix any issue for you!
8. Where do you ship to?
Currently we only ship to the US, Canada, UK and Australia. We can ship to other countries but please contact me first so I can get a quote from Fedex.
9. I live in Canada (UK or Australia), do I have to pay custom duties?
This has never happened before because none of our canvases has gotten stuck in customs but if this does happen you will need to pay the custom duties for them to release it to you.
10. What is your return policy?
If you don't like it or if something is wrong, email or call us and we will either give you a refund or reship you a new canvas.

11. Do they come with a frame?

The canvases do not come with a traditional frame on the outer edges (like a picture frame). Also unlike a picture frame, they don't have glass around each panel. However they are hand stretched on a strong pinewood frame. This is the exact same method that modern galleries and exhibitions use for their canvases. It's because it makes the art pop out of the wall, giving it a 3D look and feel. 
12. How heavy is it?
The canvases (depending on size) will weigh between 2-3kg or 4-6 pounds.

13. What is the frame made of?

The frame is made of pinewood.

14. How are they shipped, will they be damaged?

All canvases are carefully packaged. They are wrapped in plastic with cardboard corner guards and packaged in a cardboard box.
15. My Canvas is damaged!
If they are damaged please send us photos and email us immediately and we will either refund your money or send you a replacement.
16. I live in Hawaii or Alaska, why isn't shipping free?
Sorry but shipping to Alaska and Hawaii is not free. If you live in those 2 states, please select "Hawaii or Alaska" in the shipping options. Shipping will cost $55 per canvas.
---
Customers Have Also Bought
---